PrepZest GRE GMAT – Math Adaptive Test prep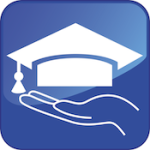 An adaptive approach to prepare for GRE , GMAT, SAT (Math).
Are you preparing for GRE, GMAT or SAT ? Would you like to know your weak areas and then improve on them ? If yes, then this app is for you. This is NOT your run of the mill test preparation app. This app is Smart and adaptive. It will not only assess you but it will also tell you the areas that needs your focus such that you can improve on them and thus score higher on the exam.
This app covers the four Math topics – Algebra, Arithmetic, Geometry and Statistics. The students can take an assessment test on each of these topics. Based on the performance on the test, the app creates a customized menu of chapters on each of these topics that the students need to focus and that really need improvement. Work on those topics within the app and then take the skill test again.
The adaptive approach not only helps to pinpoint the weaker areas but also allows the students to practice and improve on these weaker areas.
NO INTERNET NEEDED
The app has a huge repository of questions and we constantly add new questions to the database. You can save your favorite questions or you can share them with others.
Please do note that this app does not teach any individual math concepts. It is designed to provide ample practice material to students on areas where they need improvement.
– Over 2000 questions and new questions are constantly added.
– No ads or any other annoying pop-ups
– No internet needed hence no lag
– No social media integration
– No login needed
– No push notifications
– No noise, no frills, a silent app.
– FREE to download and try out